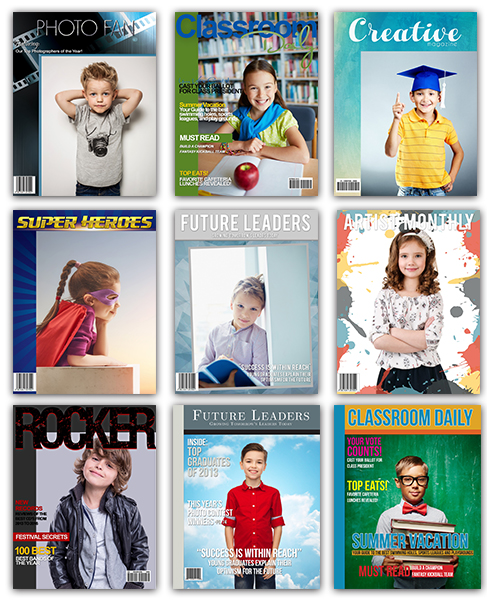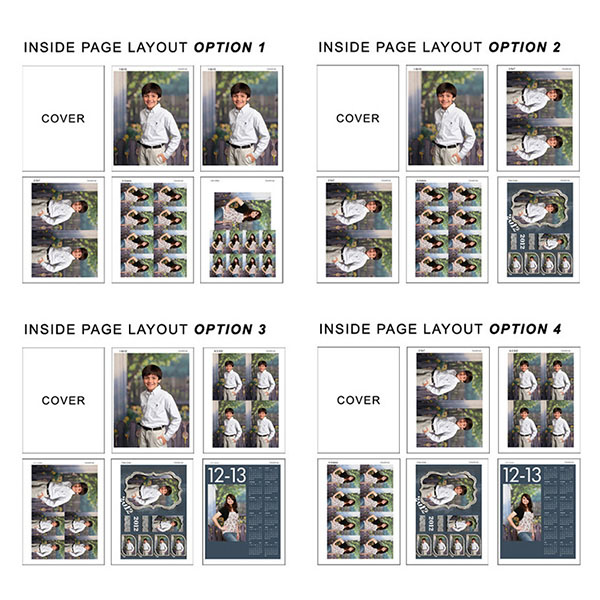 Package Books
---
Printed on archival Kodak E-surface press paper, these package book products offer the photographer a cool and fun way to market their underclass packages.
Choose from four different inside page layouts for your package book.
*Minimum order quantity of 10 package books.
Use CPQ School & Sports ROES to order.
School / Package Books
A full list of products, sizes, and prices can be found in our School & Sports Price Guide.