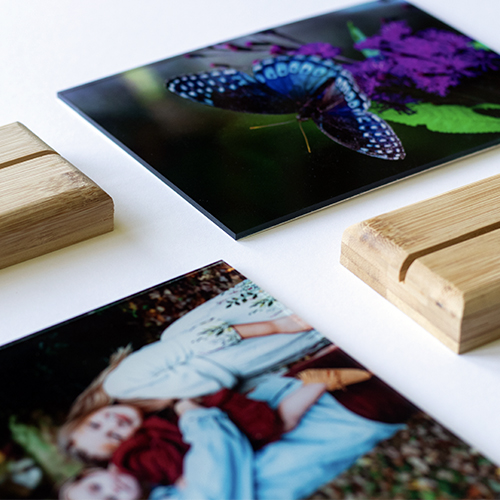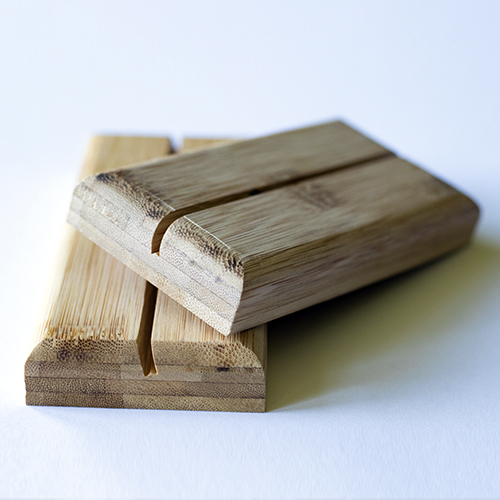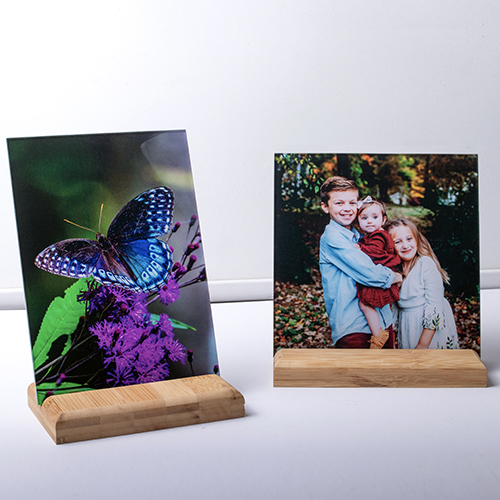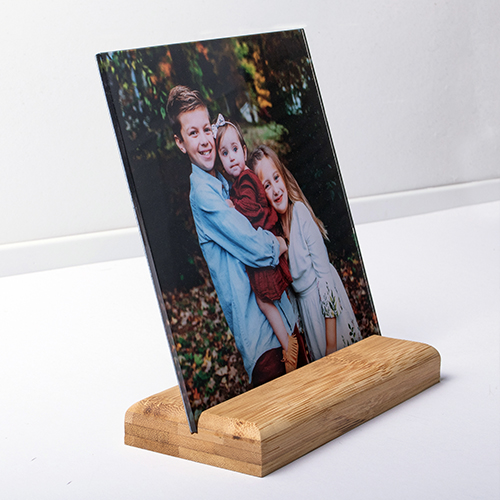 Acrylic Prints
Our 1/8" Acrylic Prints make your images pop with a sleek and modern look. Images are UV printed directly to the polished acrylic bringing vividness and depth to your image..
Choose 1/8" Acrylic Prints for a deluxe look and feel
Sleek and glossy acrylic glass sheet
Meticulously cut and comes with polished edges
An opaque black backing is included for a finished look.
Built to be resistant to UV damage
Two display options wall mount or bamboo stand
Bamboo Stand
Make your acrylic print the star of any table top with our stylish bamboo stands. (Available for sizes up to 10"x 10")
Wall Mount
Mount your prints to the wall with our pre-drilled wood frame mounted to the back and ready for hanging "off the wall" in line with many modern decorating tastes.
Available sizes:
5x7
6x6
8x8
8x10
10x10
11x14
12x18
Feel all those emotions once again, as your cherished photo memory is reproduced as a pin-sharp image on acrylic. The elegant look of our acrylic photo prints is achieved with a high-tech 12-color printing process that gives crystal clear resolution and a superior range of vibrant colors. Your digital photo print is directly printed onto an immaculate plastic glass pane. The resulting glossy acrylic print intensifies colors and softens gradients at the same time.