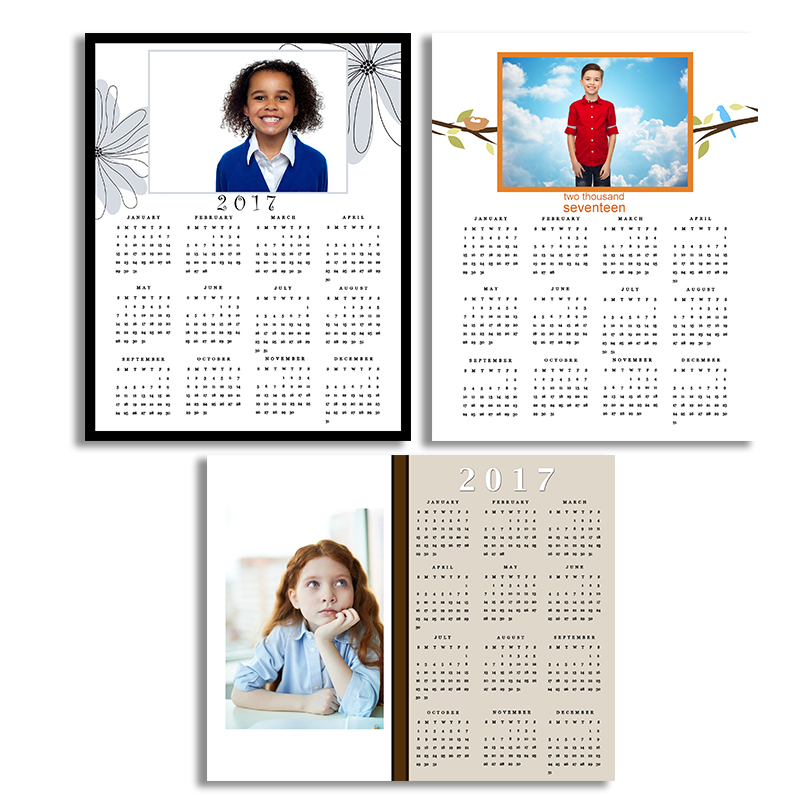 Calendars
---
Photographic calendars are available in 5x7 and 8x10 sizes. Single year or split years give you seasonal options. A very substantial selection of styles and colors are available.
Use CPQ School & Sports ROES to order.
School / Templates / Calendars
A full list of products, sizes, and prices can be found in our School & Sports Price Guide.