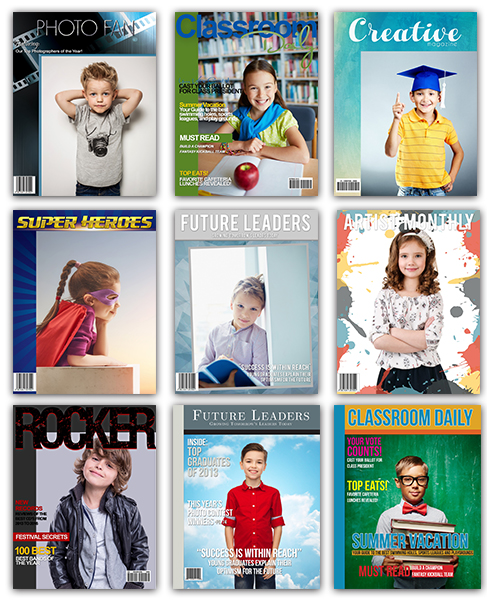 Magazine Covers
---
School magazine covers are available in four styles - Photo Fan, Classroom Daily, Future Leaders, and Gamer Nation - for underclass package applications. This 8x10 print is a great add on product to any to school package.
Use CPQ School & Sports ROES to order.
School / Templates / Magazine Covers
A full list of products, sizes, and prices can be found in our School & Sports Price Guide.